Jeanette Hall
Director and Tutor/Mentor in Small Business and Money Management
Jeanette feels that by being in business you certainly know you are alive. If you can take the ups and downs it's great to be an entrepreneur. She has been in business for 30 years and she has learnt a lot about what works and what is needed to make a successful business. The atmosphere of the Te Wānanga o Aotearoa Certificate in Small Business and Project Management course which Jeanette co-ordinates and tutors is like an incubator. The businesses all help one another in a vibrant and stimulating environment. The Wairarapa has more than its fair share of entrepreneurs. She finds it exciting to be part of this innovative community.
The other course Jeanette tutors is the Te Wānanga o Aotearoa Certificate in Money Management. She says attending this course is better than winning the lotto. Money doesn't buy happiness, but is sure does give you choice.
Jeanette is also a Certified Facilitator for the Commission of Financial Capability – NZ Government's own organisation making sure all New Zealanders have the knowledge and skills to increase their wealth.
---
Phil Hall
Director and Tutor/Assessor in Vehicle and Machinery Training
Phil has been tutoring and assessing in the forestry industry since 1996. He moved into agricultural training in 2000 and is now (in addition to being a PITO Approved Contract Trainer for agricultural skills) a MITO registered 4WD Trainer.
Phil enjoys the opportunity to help clients' upskill for personal improvement and also to recognise their skills to fulfil health and safety requirements.
Phil's love of four wheel driving around the beautiful Wairarapa countryside comes in very handy for when he is training others in 4WD training.
---
Steve Gray
Tutor/Assessor in Vehicle and Machinery Training
Steve enjoys travelling around New Zealand upskilling trainees in chainsaw use, tree felling, quad bikes, LUVs and health and safety.
Even though trainees may have been using the equipment for many years, they say they have learnt efficiencies and further skills. Steve finds that the trainees are appreciative of being able to train on site and gain formal NZQA unit standards and documentation which can be used to satisfy Health and Safety requirements and reduce ACC levies. Steve has a good rapport with trainees and really enjoys adapting situations to suit their needs.
---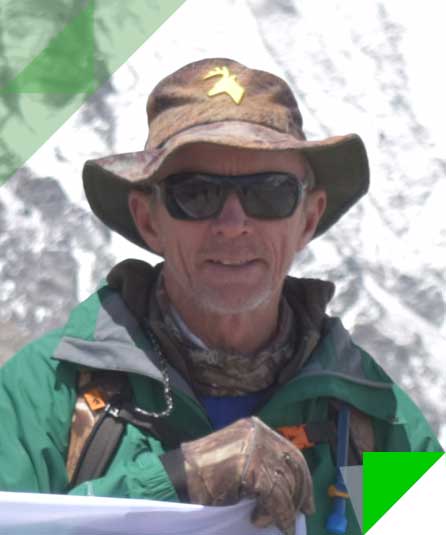 Kevin Mitchell
Tutor/Assessor in Vehicle and Machinery Training
Kevin and Kerry Mitchell joined the team in 2019. Their area of delivery for TVL covers from Auckland to Cape Reinga with the odd excursion outside of this to assist the greater team.
Kerry was previously Regional Manager for Taratahi in Tai Tokerau, Northland.
Kevin has many years as a tutor, and in later years as an education delivery quality supervisor for Taratahi Agricultural Training Centre. He has a vast level of experience in many fields, from mechanical engineering and welding, to dairy, beef and sheep farming. In recent years his focus has been on pre-employment training of young people and finds this is where his passion lies
We are dedicated to empowering industry and employment within in the region.
---
Want to know more?
Contact us to book your next course.